In case you did not know, the homeless population make up more than half of those formerly incarcerated or who are families of incarcerated men and women who have been adversely impacted by incarceration, substance abuse and mental diseases. We have to do more to empower people.
We are a Specialized Treatment for Optimized Programming (STOP) approved housing program under the California Department of Corrections and Rehabilitation (CDCR).
April 11, 2016 was our first day of intake for housing placement. Such a critical service in the reentry and reintergration process. There may be a waiting list so please contact your parole department to request placement.
Under a program administered by the county's Department of Health Services, 300 homeless ex-felons under the supervision of a probation officer will get a case manager, employment services, any substance abuse and mental health services they need, and a permanent home in a rental property. The program will cost probation $4.2 million of its own funds, which will be paired with a $2 million donation from the Conrad N. Hilton Foundation.
"You might bear some significant costs up front, but the assumption is it's more of an investment, because the individuals will then not continue to cycle through the criminal justice system," said Assistant Probation Chief Margarita Perez.
PATHWAY 4 HOME
Pathway 4 Home is a sober living environment that defines sobriety as more than just staying away from alcohol and drugs. Sobriety in the definition of our model is restraining from anger, staying away from negative influences, avoiding hotspots and denouncing gang activity and all forms of criminal behavior.
Our goal and projected outcome of your enrollment is to develop professionalism, job and career readiness, employment and remaining clean and sober as one transitions back into independent living with family and loved ones. Pathway 4 Home is a career building sober house. Formerly incarcerated individuals 18 and older may be eligible to participate in this program through CDCR-STOP funding. However, others may qualify that are on 'lifer parole to be residents of our transitional housing program that are not STOP candidates. Please contact us for more information.
Our currently services DO NOT accommodate diagnosed mental health clients, sex offenders nor transgender individuals. However, we will assist such clients and refer anyone requesting services to the proper organizations or agencies that will be able to process them through our referral system.
Residents will have to agree and sign a housing contract which will include expectations and by-laws in order to benefit from the program.
Residential placement is for 6 months to a year. After a six months, clients would need to reapply for the program through their respective agencies (if applicable).
All residents will have to consent to alcohol and drugs testing to be accepted into housing program.
There will be a contract and tenancy agreement with house rules that residents must sign and comply with in order to be accepted into housing program.
Residents must also adhere to curfew restrictions and policies for weekend passes
If you are on CDCR parole be sure to contact your agency to apply for STOP funded housing.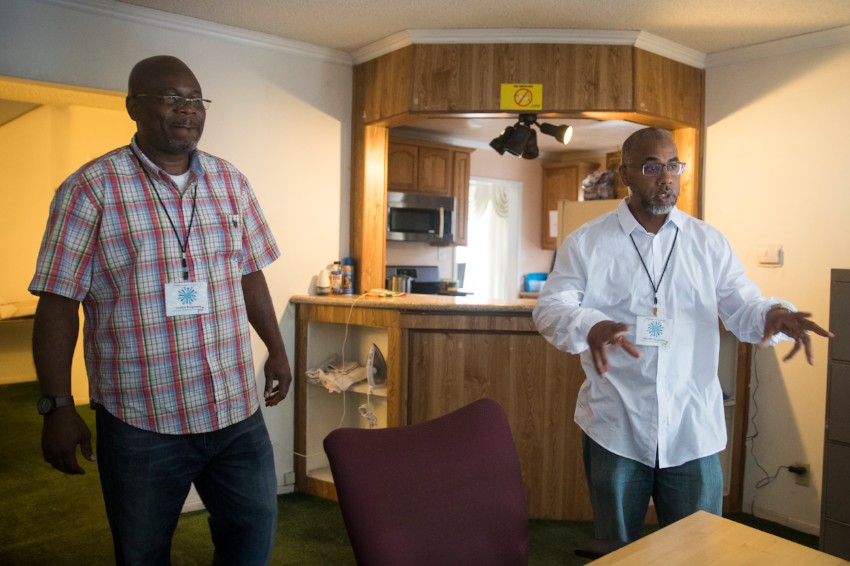 Step Down Housing
If you have completed your STOP funding, sober living or transitional housing program and seeking step down housing, you will be required to pay for a single, studio, loft which could range anywhere from $500-750 a Month (utilities included). There is still a screening and approval process to see if you meet expectations and other requirements, i.e. employment status, reference letters and history inside other programs. 
contact us at: