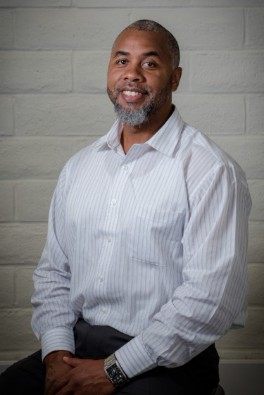 CEO/Executive Director
Yusef Andre Wiley, Founder & CEO
When I was approached by my friends Hai Nguyen and Micheal Prather, I never thought that me being asked to create a support group to present to prison officials would have materialized so well.  Indeed, it was a success, thanks to the support from Captain E. B. Jones, Lieutenant A. N. Rodriguez, Captain J. Hill, Associate Warden R. Ndoh, CRM Chavarria and especially our respected Captain D.A. Clendaniel and Lieutenant T.E. Smith at Avenal State Prison.  These state officials believed in positive programming for inmates in the state of California.  So I must thank them dearly for their support.
Here I am, an ex-gang member from Southern California now striving daily to be the best that I can be for the sake of God and my fellow man.  I believe that this effort will continue to grow  into a very efficient resource and I pray that it reaches many communities especially the people of Los Angeles where I was born and raised. This is also where I was a negative influence on my community at one time. Today, I hope to be an asset to my community and give back by providing these services through the Timelist Group program.
Today, Mr. Wiley resides in Los Angeles with his wife and family and serves as the Executive Director of the Timelist Group and Independent Consultant.
Autobiography available on Amazon If I Knew Then ...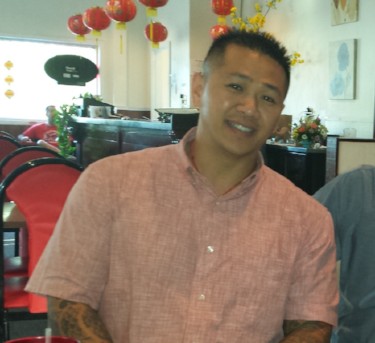 Co-founder
Mr. Hai Nguyen, Co-founder
Hello, everyone!
Being a part of this group has been a tremendous blessing.  I got incarcerated when I was a young teenager and the most productive growth has been during the existence of the Timelist Group.  We network, support, and continuously encourage each other to strive to be the best we can possibly be.  Life is full of challenges and difficult times no matter where we reside.  But if we stay focused on the betterment of things beyond ourselves, society as a whole benefit and there are no regrets.  May you be well and happy; may no harm come to you; may you be peaceful and free of suffering; and may you always practice compassion.  We continue to strive.
Hai Nguyen now resides in New Orleans with family and going back to School.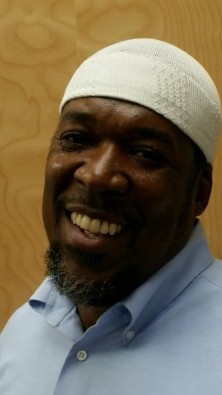 Inmate Correspondence Specialist
Micheal Prather, Co-founder
My name is Micheal B. Prather.  Being a co-founder of Timelist is special to me and one of our many accomplish­ments is having an extremely low recidivism rate in the state of California. Those that enter our program and complete our courses often earn early parole dates or are released through the Board of Prison Hearings due to their rehabilitation through the Timelist Group. Hence, Timelist allows us to help so many others.   Whether incarcerated or not, if one do not set positive goals and have a sense of purpose, this is the worse state an individual can be in.  I am extremely thankful and appreciative for the sincere effort of every member who has indeed assisted me in this program.
I've seen this group do a lot of things in a small amount of time, but I definitely know that there is a great deal more to be done.  Timelist has kept me focused, goal-oriented, improved my communications skills and the ability to pass this work on, like in the hit movie: Paying It Forward.
I strongly believe the Timelist Group can make your community better.  If you want this for your community, I ask of you to please step up and get involved - NOW!
Mr. Prather has since transitioned from in the San Francisco Bay Area and now resides in Stockbridge Georgia with his wife. He is a board member of the Timelist Group and is employed at Costco Warehouse.
Ruben Sanchez, Co-founder
My story of why I was incarcerated is not important.  I can give it as much meaning as possible. I can learn from it, but I can never change it.  What is important to me is to share the reasons why I did not surrender to despair and why I became determined not to isolate myself into a prison mind set.
Family. There are people that love, care and worry about me.  They have faith that I will come home soon.  I made a decision to respond to this love my caring about myself and in the process I learned to care about others.
There is an opportunity to become a better person in each one of us.  Whether it's a prisoner helping another prisoner or a family member or friend helping one another, we all can become better people.  I participate in the Timelist Group precisely for this reason, to become a better person but also to be family and a friend in support to those that desire to transform their lives.  I invite you to support us and to be a part of our transformation.
Ruben Sanchez now resides in Los Angeles California with family and doing community work.

2009 Avenal State Prison